AC Installation Service in Chicago
HVAC service provider in Chicago, Palatine, and area.
To learn more about why customers trust our Chicago AC installation and maintenance services, contact us online or call (224)-253-8131.
Customer Service
Find Us Here
Is It Time For A New AC Installation For Your Home?
If you are looking to install a new AC system or upgrade your old one, Eco Temp HVAC Inc. will meet your expectations. We specialize in installing modern AC systems from American Standard, as we are Chicago's premier American Standard Comfort Specialists. We are proud to hold a title very few companies have, because not just anyone can be a American Standard Comfort Specialist.
For over 10 years we have been servicing Chicago and its Northwest Suburb areas such as Elgin, Palatine, Barrington, Aurora as state-licensed heating and A/C contractor. We are certified in design, fabrication, layout and installation of forced air heating / cooling systems.
We will design and install a new air conditioning system to keep you comfortable on even the hottest summer days. It's our belief to only install high-efficiency equipment, so you can count on effective and economical performance.
Quality installation requires expert knowledge, and without it you could end up spending considerably more money than you need. An inefficient air-conditioning unit wastes energy and will not deliver your desired output.
When you are in need of a new heating system or a brand new cooling system, call on the expert services of Eco Temp HVAC Inc.. When it comes to installing HVAC systems no other company does it better. We are able to install all brands at a reasonable rate. To make sure you get the most for your money, don't waste your time on those service providers who simply take your money and never make sure that your HVAC system has been properly installed. Get the best AC Installation Service in Chicago and the attention that you deserve from Eco Temp HVAC Inc. Our service technicians put your system through a series of tests to ensure that everything is operating at maximum capacity.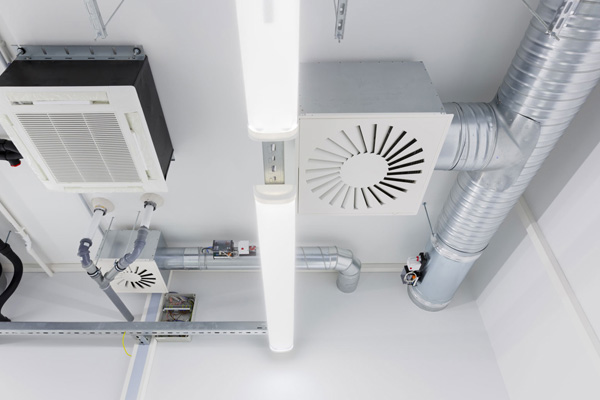 Our service technicians treat you like the valued customer that you are. If you have a specific budget in mind for having an HVAC system installed, we are able to work with every budget type. There is something suited for everyone regardless of the size. Give us a chance to show you why we are considered the best HVAC service provider in Chicago, Palatine, and area.
When you call on Eco Temp HVAC inc. we will take the time to explain our process for installing your new HVAC system so that you are able to plan accordingly. We offer you an estimate of the work that will be performed and honor our estimates.
Common Problems Air Conditioning Maintenance Will Solve
Running A/C Unit Doesn't Cool: Your air conditioner system can malfunction in the event that it is low on refrigerant or it's leaking, the filter is clogged or dirty, or the condenser is clogged or dirty.
Run Cycles are Too Long or Too Short: Inconsistent run cycles can be among the most common air conditioning problems caused by dirty condenser coils (outdoor unit) or evaporators (indoor unit).
Poorly Operating Motors Result in Excessive Energy Use: This problem is often caused by moving parts that are not lubricated enough. Excessive friction is capable of making motors and fans work harder.
Electric Control Failure: This happens when your air conditioner frequently turns on and off, a common occurrence when asystem is oversized. Central can ensure your electrical connections are tightened during a maintenance call as well as measuring the current and voltage of your A/C motor.
To learn more about why customers trust our Chicago AC installation and maintenance services, contact us online or call (224)-253-8131.